Please sign up if you would like to come to our next forum for parents and carers. The forum is free of charge but booking is essential.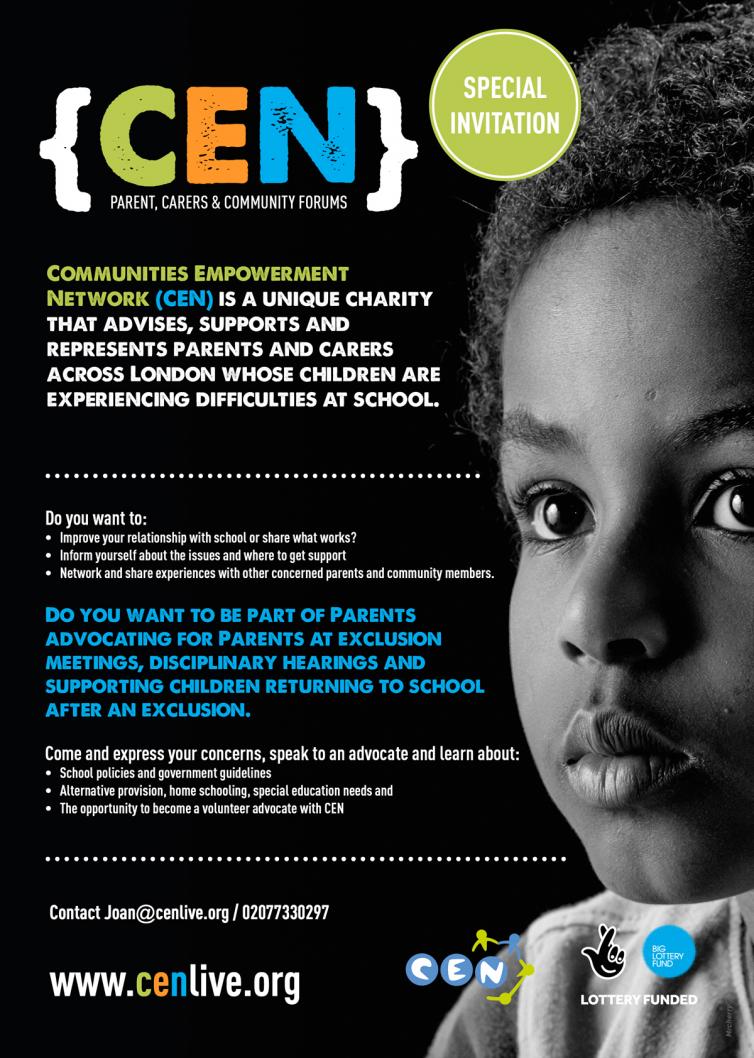 Come along to share your stories and learn from other parents like you. Forums include speakers, informal discussion, peer-to-peer learning, refreshments and are free but booking is essential.
CEN regularly hosts parent forums where participants can come together to share experiences, knowledge and create their own strategies and solutions.  
In addition to our in-house forums CEN works in partnership with local groups of parents across London. We recognise the importance of speaking and connecting with people in their own community settings. 
We regularly analyse Department for Education data so we are fully aware which are the communities most in need. 
We recognise that mobility and access is a big challenge for parents so we aim to host parent forums in local communities across London. 
For further information please fill in your contact details below.